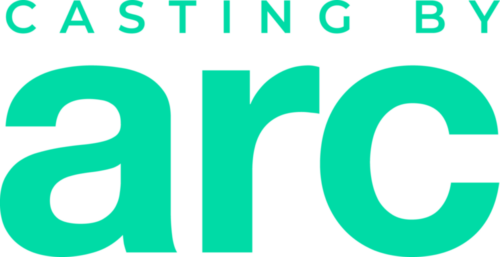 April 3rd, 2023
Project produced by
RWS Global
RWS Global Hires Duncan Stewart
RWS Entertainment Group announced today that Duncan Stewart, the venerated casting director who co-founded and successfully co-ran the award-winning casting office Stewart/Whitley for over 14 years, will helm their new, independent New York- and London-based casting arm, ARC. ARC will mine talent for theatre, film, television and commercial projects.
As ARC launches, Stewart/Whitley and Binder Casting will dissolve. Stewart, along with casting directors and associates from both teams, will continue to maintain current Broadway productions including Life of Pi and long-running hit shows Disney's The Lion King, Chicago the Musical, the iconic Christmas Spectacular Starring the Radio City Rockettes, as well as numerous other productions.
"Bringing Duncan Stewart onto the team to transition Binder Casting into ARC was a natural fit and will help spearhead the industry's most exciting work," said RWS founder and CEO Ryan Stana. "His reputation as having one of the most discerning eyes for talent in the industry will elevate our powerhouse team and accelerate discovering world-class talent. He also brings with him a firmly held commitment to treating everyone with whom he engages with respect."
"I always knew it would take something truly extraordinary to pull me from Stewart/Whitley and that is exactly what this new opportunity is," said Stewart. Patrick Maravilla from Stewart/Whitley will join as associate along with Mark Brandon CSA, Kyle Coker, Anthony Pichette CSA, Amber Snead, CSA and Jarrett Reiche.
About RWS Global
Built upon more than 120 years of combined expertise from its subsidiaries, RWS Global launched in 2023 as an industry-leading team of four powerhouse companies—RWS, ted, JRA and ARC. Together, they form the world's largest producer of live experiences. Headquartered in New York City, London and Cincinnati, RWS Global provides ideation, design, technical, casting and operation services to create extraordinary entertainment, live events, exhibits, destinations, décor and brand attractions.
On land, at sea and everywhere in between, RWS Global produces over one million live moments every day. RWS Global employs a diverse team of world-class designers, creators, producers and more, including the casting and recruitment of over 8,000 performers and technicians annually. RWS Studios, located in New York City and London, comprises over 100,000 combined square feet of creative and meeting spaces, a costume shop, rehearsal studios, performer housing, fully equipped casting studios, acoustically treated music rooms and more.
RWS Global's subsidiaries include RWS, the leader in live moments by bringing to life unforgettable in-person experiences; ted, Europe's largest leisure entertainment experience company; JRA, an award-winning creative studio specializing in master planning, design and project management and ARC, providing casting for theatre, film, TV and commercials. Together, RWS Global's companies have served an impressive roster of clients that includes Apple, Azamara, The Coca-Cola Company, Crayola, Europa-Park Resort, Ferrari World Abu Dhabi, The FRIENDS™ Experience by Original X Productions, Hard Rock Resorts, Hershey Entertainment & Resorts, Holland America Line, Iberostar Hotels & Resorts, Lionsgate, Marella Cruises, MSC Cruises, Roompot, Six Flags, Space Center Houston, TUI Group, Vera Wang, Warner Bros., Disney's The Lion King on Broadway, Chicago the Musical, Christmas Spectacular Starring the Radio City Rockettes and many more. For more information, visit rwsglobal.com.