Every step of your live experience
Dream it. Design it. Create it. Deliver it.
SERVICES
A master plan is the first step in translating an idea into a real-world experience. We'll work with you to define the goals of the project and criteria for success—financial, educational, experiential and more. We'll also craft a high-level view of the main components of the experience, the storyline that connects them and how guests will flow through them. The result is a clear but flexible guide to the overall direction of the project.
Story is the foundation of the guest experience. We start with a verbal roadmap that describes each component of the experience: why it exists, what visitors will do there and what they'll get out of it. This sets the tone and keeps everyone on the same page throughout the project. We also craft the verbal elements that guests interact with, like descriptions, stories and interactive games.
This is where we flesh out the master plan concepts, down to individual rivets and paint colors. Conceptual renderings become construction-ready drawings specifying exactly what will be built, where and how. The result is a set of documents specifying the precise materials needed to construct the project.
Executive producers oversee the creation of all video, music, animation and other interactive media for the project. They direct the development of initial concepts, select the best specialty media producers to execute them and supervise the process to ensure the final products fit the story and style of the overall experience.
Our in-house graphic design team creates all the two-dimensional visuals for your project. That includes illustrations, descriptions, theming, signage and more, both physical and digital. To give each of our clients a unique visual interpretation of their story, we embrace a variety of graphic design styles.
Art directors shepherd the design elements of a project, including artifacts, props, decor and more. They make sure the design intent is always followed and the final results match the stylistic vision of the project. This is a hands-on job that touches everything from the big picture to the smallest details to create the exact atmosphere you imagined for your guest experience.
Project managers are the central figures that drive the project forward. They keep our creative teams on track and grounded in reality, ensuring their ideas are operationally and financially feasible. They also interface with other providers involved in the project, including the specialty contractors who perform the fabrication and installation work. Great project management makes the process, schedules, paperwork and communication entirely seamless to create an outstanding working experience for both our clients and our internal team.
We turn the tiniest seed of an idea into a sensational experience concept that's ready to execute—from stage shows to bespoke virtual reality games, interactive quizzes, game shows, character families and children's concepts. Our in-house creators work with you to maximize the potential of your budget and create an unforgettable experience for your guests.
Need video content, a theatre-quality audio, soundtrack, or even a mobile app to make your experience shine? Our in-house media studios have it covered. With deep expertise in animation, motion graphics, music production, social media, digital media and more, we create stunning results that draw your guests deeper into the experience.
We bring your concept to life, from costumes and scenery to complete soundscapes, crafting a visual feast to mesmerize your guests. It's not just the innovative technology—like automation, aerial rigs and state-of-the-art screens—that makes it special. It's our industry-leading team of writers, artists, producers, directors and other creative pros who know how to dazzle any audience.
Keep your venue fresh with holiday and Halloween decor, performances and more that celebrate special times of the year. From holiday cheer to summer fun, we'll transform your space and create an energizing atmosphere that keeps your visitors engaged year-round, no matter how many times they've been with you before.
Lease a turnkey, play-based experience to engage young minds through physical, intellectual and social play. We provide exclusive access to popular brands and lovable characters that delight children and their caregivers. From complete planning and design to fabrication, installation and operation, our team provides all the services needed to transform your idea into an interactive experience.
For the ultimate specialists in health and wellness design, you're in the right place. We create bespoke programs in sports, fitness, yoga, meditation and more for major travel destinations all over the world. We also run them, with hand-picked talent who are trained at our academy to provide an incomparable body-and-mind experience for your guests.
Let your guests take a piece of the experience home with bespoke souvenir merchandise. We cover everything: product briefing, design, packaging, point-of-sale solutions and even worldwide delivery of mass production, all utilizing the most sustainable processes possible. We deal directly with the source to get the best price, reliability and quality control for your products, and we can also design your retail space to increase well time and drive ROI.
We transport your guests to new dimensions with sound, lighting, video and stage engineering at the forefront of technical innovation. We handle everything from design to consultation and specification to installation, maintenance and training—for systems that are temporary or permanent, big or small.
We turn performers into vivid, memorable characters with costumes crafted by industry-leading designers. It starts with close collaboration to understand your vision and technical requirements. We can even create original character concepts and IP from scratch. Our designers work their magic, and our in-house fabricators bring those designs to life.
We hand-pick the perfect artists from our deep well of global talent: musicians, singers, dancers, comedians, tribute acts and specialty performers of every kind. Plus, we can bring in the technicians to run the production and our Fun Crew™ to serve your guests with pizazz. Anyone you need to make your experience amazing—we know where to find them.
Find a ready-to-go show that's a perfect fit for your venue or event. We have a stable of acts to choose from, including singers, bands, DJs, tributes, comedy, magic and more. All our performers live up to our exacting standards, so you can trust that they'll make your event one to remember.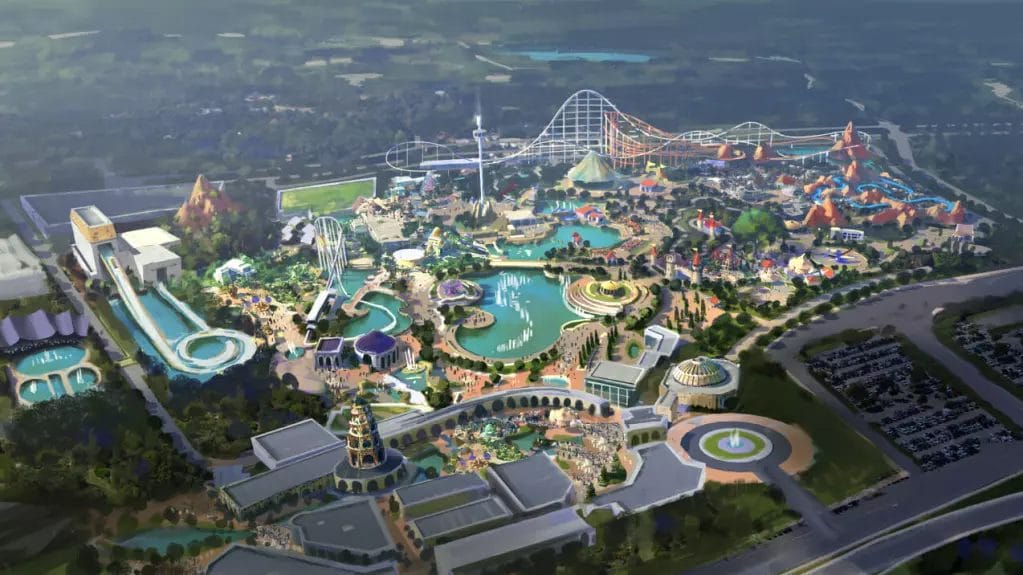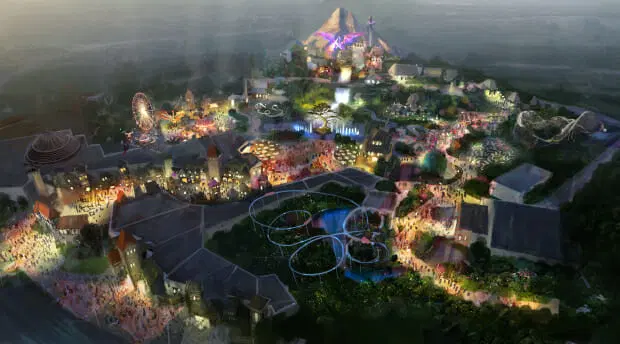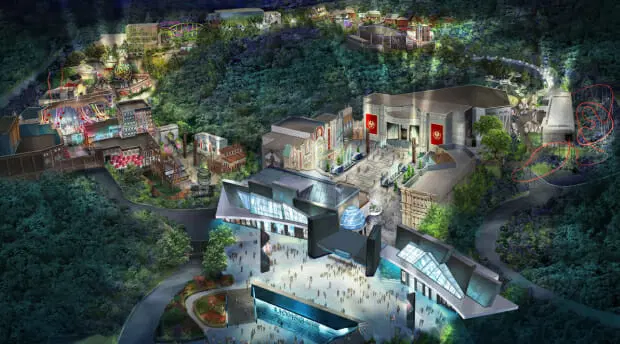 Ready to raise your experience?
We've spent years assembling the best, most complete team of experiential companies
so we can not only do it all—we can do it all at the highest level.