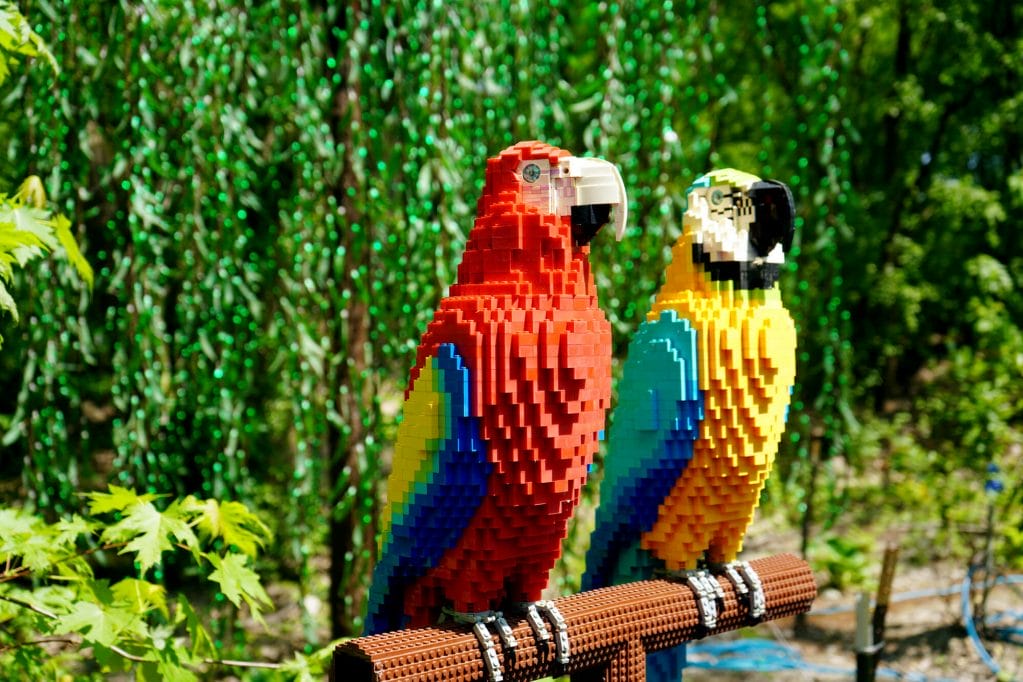 RWS Builds Excitement at the Detroit Zoo with BRICKLIVE Leased Experience
The global phenomenon BRICKLIVE is assembling at the Detroit Zoo this summer.
Presented by Michigan First Credit Union, this limited-time installation, which runs daily through September 4, 2023, will feature more than 70 dazzling toy brick sculptures spaced throughout the Zoo – mostly along the 3-acre gravel trail located near the Zoo's northern border.
From a 7-foot elk and 12-foot giraffe to a 10-foot gator and a massive mako shark – more than two million bricks will spark curiosity, joy and amazement for guests of all ages, making BRICKLIVE the best and most fun memory-making event in metro Detroit. In addition to marveling at the intricate toy sculptures, guests will also have the chance to capture their new memories at exclusive selfie stations inside a jungle-themed Jeep or a larger-than-life Venus flytrap!
This amazing experience is the result of a new partnership between RWS, BRICKLIVE's U.S. representative, and the Detroit Zoo. RWS team members collaborated with the zoo to combine two single BRICKLIVE shows into this current mega-show experience, while also providing design and project management for the show's install.
Copyright © Brick Live Group Limited. All rights reserved. Brick Live Group Limited is an independent producer of BRICKLIVE and is not associated with The LEGO Group. LEGO® is a trademark of LEGO Juris A/S.
About RWS
Founded in 2003, and now part of RWS Global, RWS is the leader in live moments by bringing to life unforgettable in-person experiences. Headquartered in New York City, RWS is the world's largest full-service provider of visitor attractions and experiences on land and at sea.
RWS combines the best-of-the-best talent, visionary creative and know-how to make every live experience exceptional. Services include concept and design, show production, seasonal experiences, talent recruitment, AV and technical, music and media, fitness and wellbeing, retail and merchandising, costume design and build, leased experiences and guest acts. RWS Studios comprises over 60,000 square feet of space that includes offices, a rehearsal studio complex, performer housing, a fully equipped casting studio, acoustically treated music rooms, costume shop and more.
Emmy Award-winning RWS is the go-to partner for some of the largest parks, resorts, cruise lines, destinations and brands in the world, including Apple, Crayola, Disney, Hard Rock Resorts, Hershey Corporation, Holland America Line, Iberostar Hotels & Resorts, MSC Cruises, Six Flags, Vera Wang, Virgin Voyages, Warner Bros. and more. Visit experiencerws.com for more information.
RWS Global, with its subsidiaries RWS, ted, JRA and ARC, provides ideation, design, technical, casting and operation services to create extraordinary entertainment, live events, exhibits, destinations, décor and brand attractions. RWS Global delivers more than a million live moments daily and provides more than 8,000 career opportunities each year.