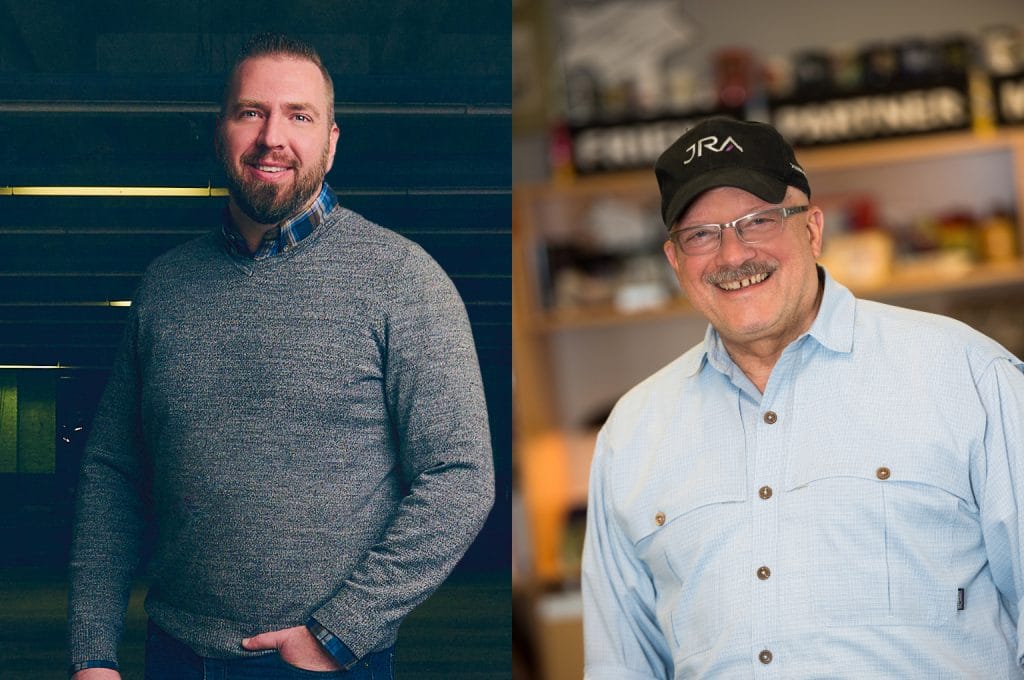 Keith James Transitions to Chairman as Mark Amos Assumes Role of JRA Executive Vice President
Having recently celebrated 35 years in business, JRA – Part of RWS Entertainment Group is turning its focus to the future with the promotion of long-time team member Mark Amos to the role of Executive Vice President. Former President Keith James has transitioned to the role of Chairman, serving as an ambassador for JRA at industry events around the world.
Amos started at JRA in 2004 as a designer. Since then, he has played significant roles in and led such high-profile projects as Ferrari World Abu Dhabi, Angry Birds Activity Park and the recently opened "Robotron" attraction for MSC Cruises. He will now lead the award-winning planning and design studio creatively as well as operationally, developing and growing the existing 50-member team while bearing ultimate responsibility for the studio's financial and administrative accountability. He will also identify opportunities for collaboration with RWS Entertainment Group's other subsidiaries as well as unique business development opportunities for JRA to build the studio's already robust client base.
Future plans for the studio include expanding the design and implementation team to provide a broader range of in-house creative talent. This expansion capitalizes on the trend for fully immersive experiences and will enable JRA to offer a comprehensive, single-shop portfolio of master planning, concept development and design services across live entertainment, shows and overall guest experience.
"I've been at JRA for 19 years and the evolution of the team, the studio, the breadth of work that we do and the spaces we get to play in has been nothing short of extraordinary," said Amos. "I know I have Keith's legendary shoes to fill (or hat, I guess), but I look forward to leveraging the existing brand reputation of JRA by bringing in new team members with varied experiences, fostering the continued growth of our existing team and refocusing on our industry-leading strengths of ideation and design."
Meanwhile, James has a heavy travel schedule ahead as he shifts his focus away from day-to-day operations and into the role of industry steward – fostering relationships, identifying potential collaborations and mentoring the next generation of creators across the globe.
The transition of JRA's leadership from long-time mentor to long-time mentee speaks to the studio's commitment to professional development, which will only deepen under Amos' tenure. "As we continue to integrate JRA into our global portfolio of companies, it's wonderful to have a leader who has both two decades of experience at JRA and a strong vision for its future," said Ryan Stana, Founder & CEO of RWS Entertainment Group. "This new structure plays perfectly to both Mark and Keith's strengths and I couldn't be more excited for where it will lead the JRA team."