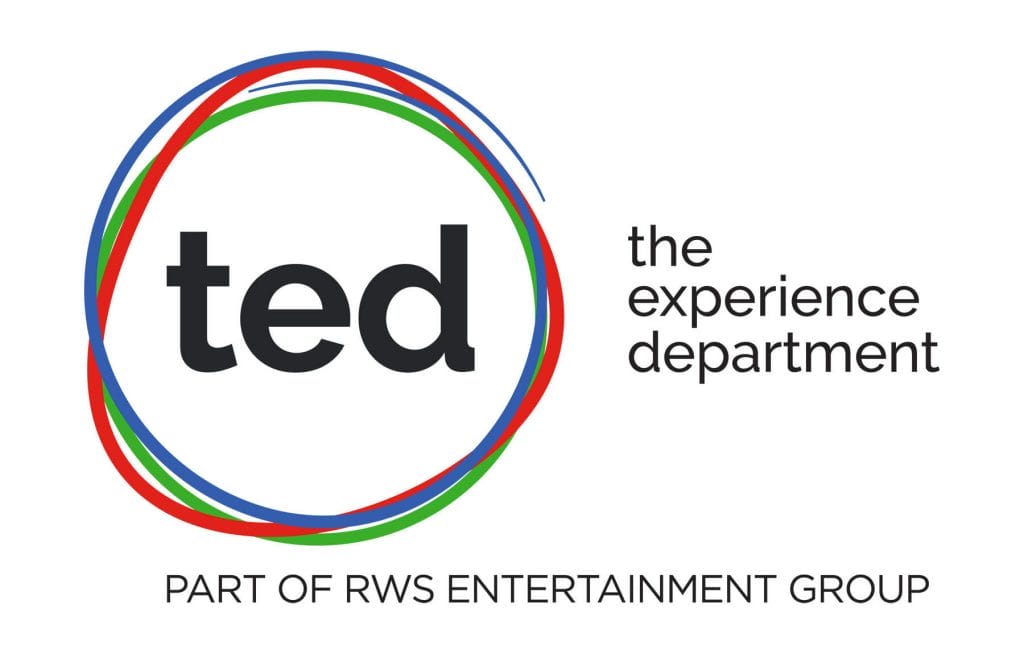 RWS Entertainment Group Acquires "ted" – Europe's Largest Entertainment, Audio Visual, Fitness and Custom Merchandise Company
RWS Entertainment Group (RWS), the world's largest, full-service provider of visitor attractions and experiences, today announced the acquisition of The Experience Department, popularly known as ted. This announcement follows RWS's November 2021 acquisition of JRA and expands the group's expertise to include 360-degree experience design, audio visual solutions, fitness and wellbeing programs, custom-made retail products, studio recording and visual media design. ted services will also expand to include new Halloween and seasonal holiday experiences complete with design, fabrication and installation.
"The synergy between ted and RWS Entertainment Group opens opportunities for our team and our clients to achieve the ultimate immersive experiences on land and at sea," said RWS Founder and Chief Executive Officer, Ryan Stana. "Our companies have an outstanding record of delivering powerful projects. Together with other RWS companies including JRA and Binder Casting, the possibilities are endless. Each client will benefit from the strength of the entire international team, elevating the guest experience while maximizing revenue."
British based with offices in four countries and a twenty-year history, ted delivers full-service entertainment and programming for theater, cruise, resort and leisure destinations. From audiovisual installations and live entertainment to fitness programs and custom character creation, clients around the world trust ted's bespoke offerings and excellent customer service. Working in partnership with their clients, ted helps define and design guest experience blueprints that are used to inform all aspects of project development. Resort design, themed attractions, custom plush, food and beverage all impact the guest experience. To meet each client need, ted specializes in creating wow-factor moments, large or small, for guests and brands alike.
"At our core, we are creative innovative thinkers; we push the experience to the next level," said Robin Breese-Davies, who will continue to lead ted's exponential growth as part of RWS Entertainment Group. "I am extremely proud, on behalf of the ted team, to be joining the RWS family. Our connected approach and 360-degree design experience truly sets us apart and we're excited to continue designing and defining what's next in guest experience."
In what was already an exciting time of growth for every division of RWS Entertainment Group, the acquisition of ted streamlines fulfillment of the best, most innovative entertainment and experiences around the globe. RWS has tripled cruise ship activations, opened a new Leased Experiences Division, launched a new RWS Décor Products catalogue and introduced the RWS Fun Crew™: Staffing Reimagined. More than a dozen JRA-designed projects will open in 2022 and together, all RWS companies will deliver nearly 500 live experiences and provide jobs for 6,500 performers, technicians and designers in 50 countries around the world.