SEE ALL TALENT OPPORTUNITIES
Cruise Ship Piano/Vocalists | Virtual Submissions
Apply Now
RWS is seeking Piano/Vocalists for upcoming contracts aboard MSC Cruises.
Learn more about MSC Cruises: https://www.msccruisesusa.com/cruise/ships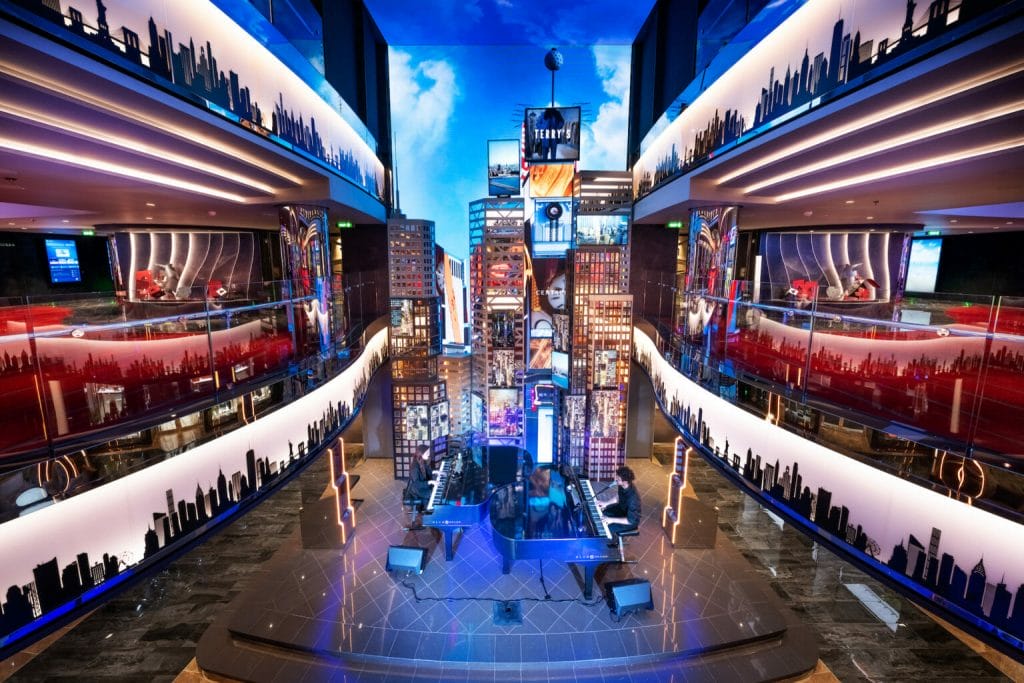 Photo Credit: The Moodie Davitt Report
Show Package: Resolutions in Times Square Atrium
Full Term of Contract: 8 months on-board + 2-week rehearsal period in NYC
Rehearsal Location: Long Island City, Queens, NYC (RWS Studios)
Itinerary: Mediterranean and Caribbean
Onboard Salary: $1,400/week
Rehearsal: $684/week
About this Contract
You will be provided with a Single occupancy cabin onboard.
There will be no crew duties outside of the nightly shows, though you may perform a function in the safety drills. As Staff, cast has the ability to eat at the main and specialty restaurants (with reservation) as well as the crew mess, order room service at guest rates, and use the guest gym, pool, and spa. No shore leave will be granted in the immediate return.
RWS will fly you from your Place of Residence (if different from NYC) to Rehearsal Location, Rehearsal Location to Port of Embarkation and from Port of Disembarkation back to Place of Residence upon successful completion of the contract.
Submit your materials now! An RWS staff member will reach out with the next steps should you be selected for an audition/interview.
SEE ALL TALENT OPPORTUNITIES